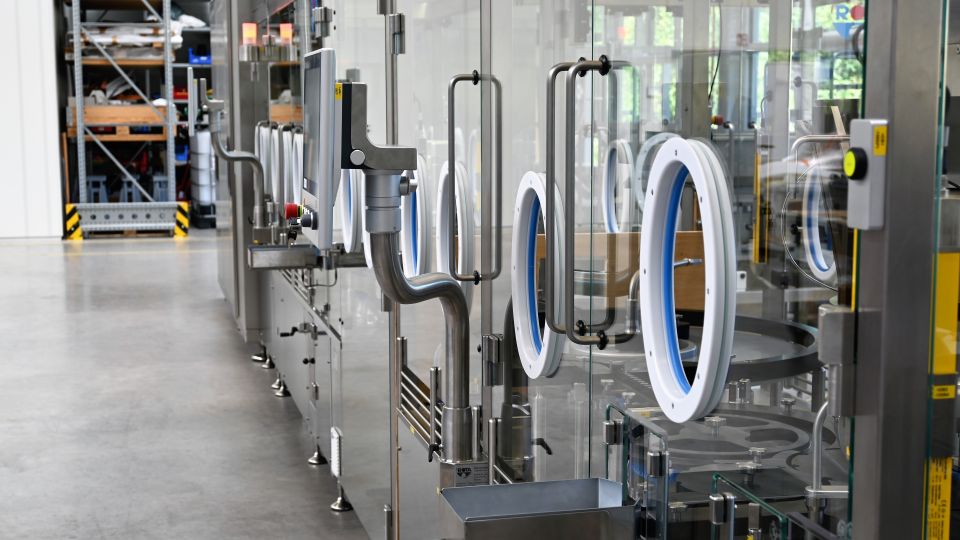 Company / Quality
Certified quality
ROTA has the highest quality standards and is certified according to standard ISO 9001:2015. The full implementation of the standard is regularly audited by the certification company LRQA Deutschland GmbH and confirmed by obtaining the latest quality certificate. In addition, ROTA's machines meet the GMP requirements as well as the strict specifications of FDA, EMA and other regulatory authorities.
ROTA has always been about developing its own ideas - the dynamics of creativity, independence and a pioneering spirit guided by responsible entrepreneurship. This guarantees quality, sustainability and ultimately our continued success.
Through the sense of responsibility of every single employee ROTA wants to guarantee high quality down to the finest detail in order to be able to flexibly meet all customer requirements. The basis for our constant high quality is the common understanding of the requirements and the continuous development of all employees.
Service
Do you need support?
We are happy to answer any questions you may have.
Just contact us, we look forward to hearing from you!