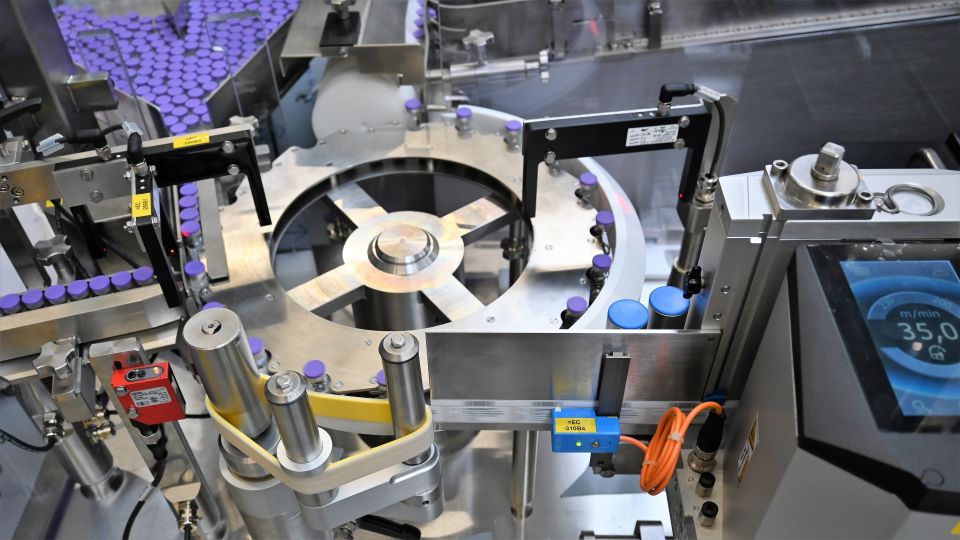 Applications / Labeling
ROTA labeling machines guarantee product safety
ROTA labeling machines for self-adhesive labels meet all the requirements of the pharmaceutical industry for product labeling in the most ideal way. And they do so with extreme precision at high performance levels. Compact design, precise label handling and state-of-the-art electronic controls and monitoring ensure this.
Several machine models for cylindrical objects as well as versions only for syringes (including insertion of plunger rods, assembly of back-stops) ensure flexible adaptation to your desired requirements and required outputs.
Advantages
Precision
Upright transport of all objects, whether made of glass or plastic, guarantee accurate label application. Proven ROTA technology enables breakage-free transport of containers at full capacity. You benefit from uniform technology, consistent and user-friendly operation and the service of our experts.
Flexible solutions for infeed and outfeed of the labeling machine allow integration into any packaging line. Machines for labeling and converting (insertion of piston rods and assembly of back-stops) are also part of our machine portfolio.
Safety
For error-free labeling, ROTA labeling machines can be equipped with various sensors and camera systems. Starting with the detection of pharma code, the verification of printed variable data up to the verification of color rings (for ampoules).
A special label gap dispenser can detect faulty labels and safely eject them in time before applying them to an object.
Integration
All ROTA labelers can be equipped with different printing systems for labels. This can be a hot stamp printer for simple variable data or a universal thermal transfer printer for more complex information and fonts.
In addition, different upstream and downstream connections can be realized with appropriate adaptations. Upstream inspection machines or downstream blister machines/cartoners can thus be integrated.
In addition, integration into existing packaging lines is made possible by flexible solutions for the infeed and outfeed of the ROTA labeler.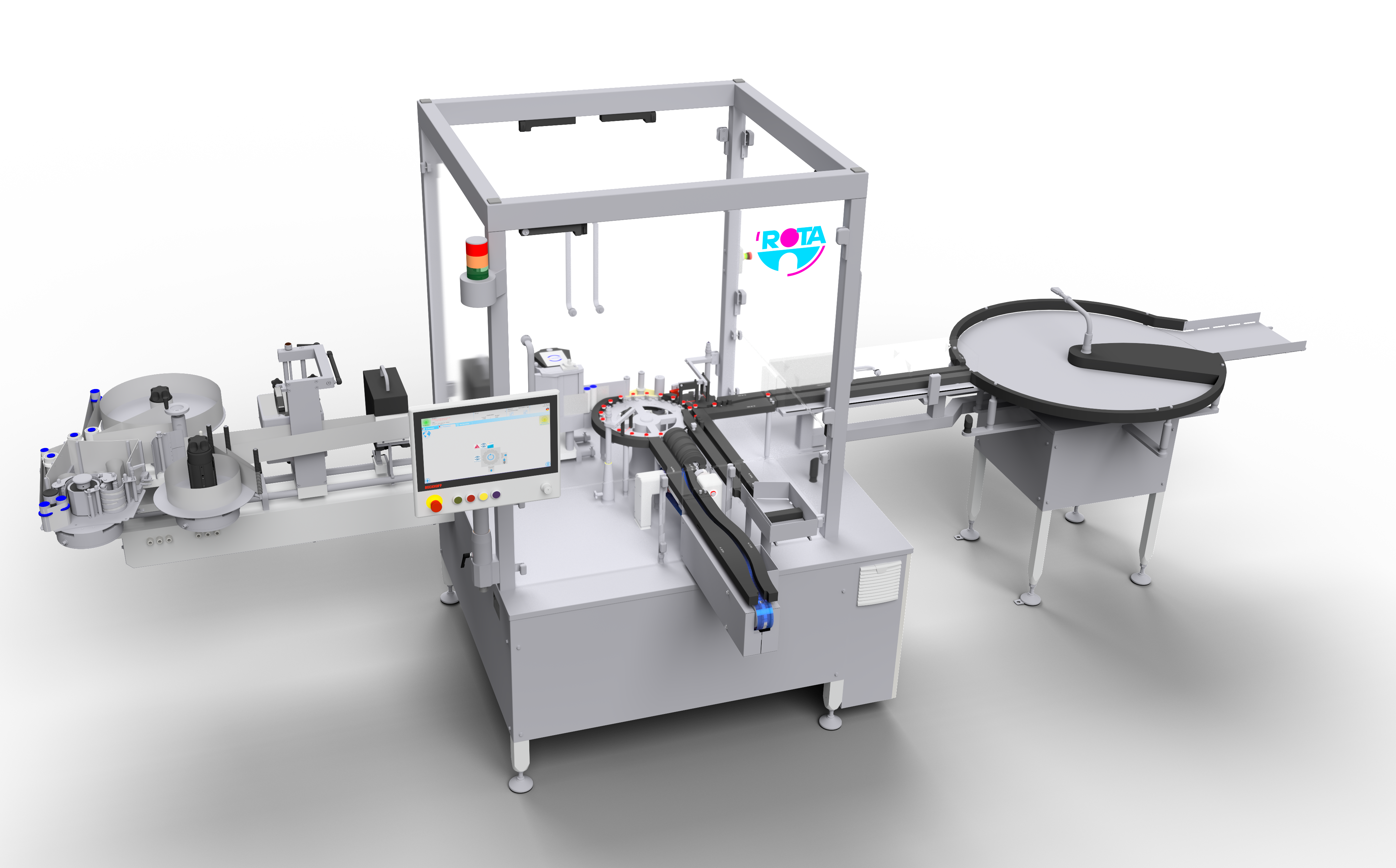 Technical data
Ampoules
Up to 27,000 per h
Vials and bottles
Up to 24,000 per h
Combination ampoules & glass bottles
Up to 27,000 per h
Eye drops & nasal spray
Up to 24,000 per h
Diagnostics & plastic bottles
Up to 24,000 per h
Cartridges
Up to 24,000 per h
Syringes
Up to 12,000 per h
Service
Do you need support?
We are happy to answer any questions you may have.
Just contact us, we look forward to hearing from you!