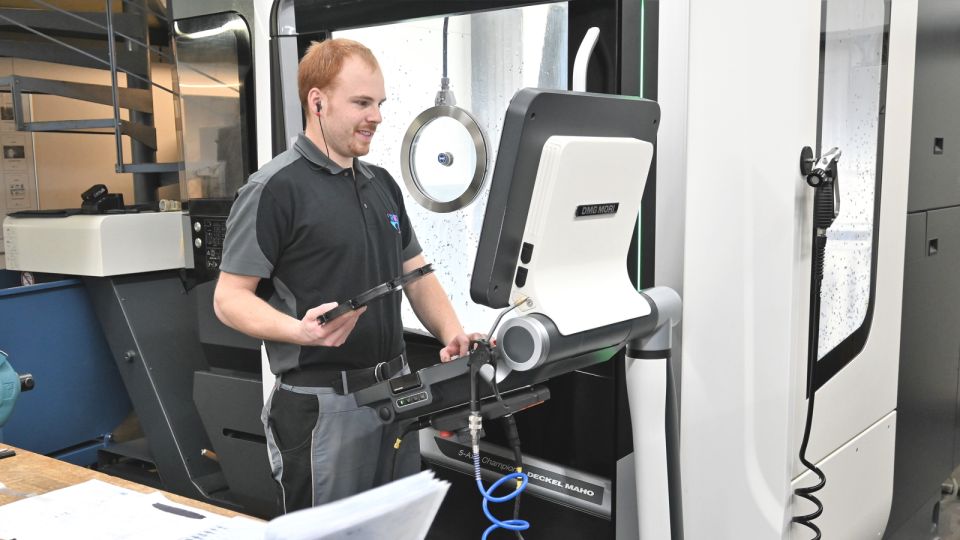 Career
Challenge, innovation, appreciation
ROTA is an innovative family business, independent of any group of affiliated companies and operating worldwide.
Our international working environment offers the right job for you - no matter where you are in your career. With us you will find a future oriented job in a constantly growing company, varied and challenging tasks, flexible working hours and much more.
Working at ROTA
ROTA is a specialist machine manufacturer for the primary pharmaceutical packaging of liquid medicines. We develop, produce and sell customized solutions for washing, sterilizing, filling, closing and labeling ampoules, bottles and RTU (ReadyToUse) objects.
We offer skilled workers and managers a suitable start. Thanks to state-of-the-art technology in our training workshops and offices and under the supervision of our competent trainer, our trainees are directly involved in the processing of individual customer orders.
Thanks to our cooperation with the Baden-Wuerttemberg Cooperative State University (DHBW) in Lörrach, we offer the opportunity to complete a vocational degree in the following courses of study:
- Bachelor of Engineering - Mechanical Engineering
- Bachelor of Engineering - Electrical Engineering
- Bachelor of Engineering - Industrial Engineering
Service
Do you need support?
We are happy to answer any questions you may have.
Just contact us, we look forward to hearing from you!