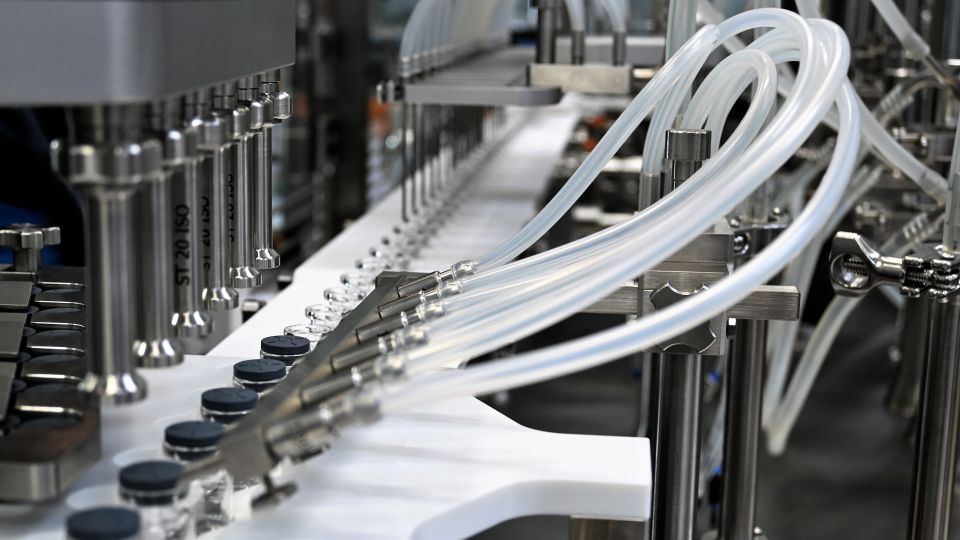 Applications / Complete lines
Line concepts with minimal operator involvement
The production of large quantities with the resulting complex requirements calls for automated process concepts. To achieve this, the machines for the essential process steps of washing, sterilizing, filling and closing are combined into one line. This creates a completely customer-centric line concept based on existing and proven technology.
Automation of the filling process from washing to closing or even external cleaning leads to essential process reliability, with high transport capacities going hand in hand with low manufacturing costs.
In addition to lines for vials/bottles and ampoules, ROTA's product portfolio also includes combined lines for both containers.
Advantages

All ROTA machines are integrated and assembled by ROTA into compact lines. Even ampoules, vials and bottles can be easily processed on a single line. Large and complex systems of this type are planned and built according to the customer's specific requirements. Of course, oRABS, cRABS or isolator technology can be used.

This is why ROTA offers support and advice from an experienced team of engineers and technicians already during the concept phase. With the use of the latest technologies and guidelines, the customer is offered a tailor-made concept for a sustainable future.

The compact design of the ROTA machines allows them to be integrated into existing infrastructure/buildings as well as keeping the costs for new buildings low.

There are hardly any limits to the range of applications. Whether standard products, serums, antibiotics or freeze-dried products - ROTA has the right line for every application.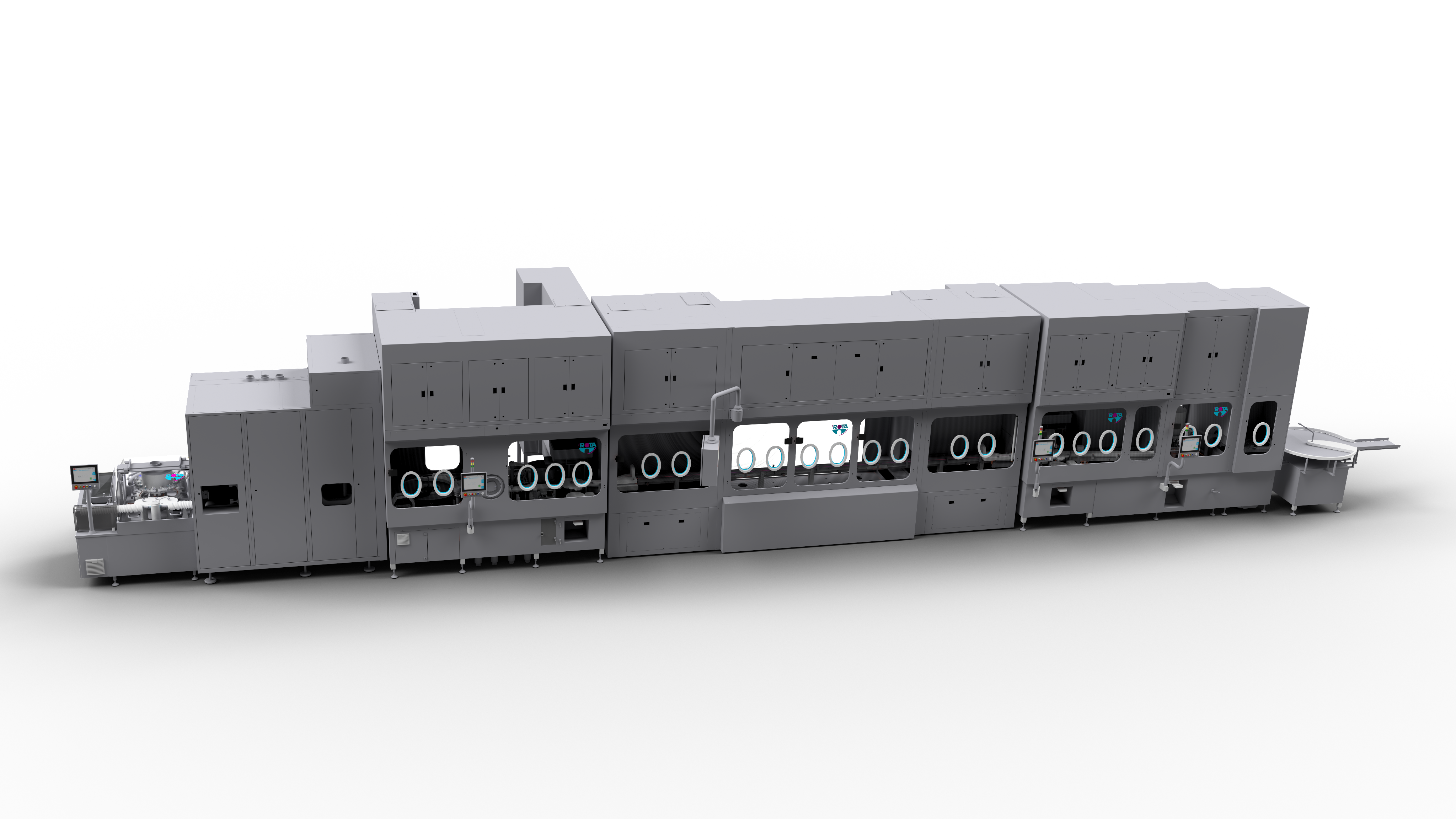 Technical data
Ampoules
Up to 24,000 per h
Vials and bottles
Up to 24,000 per h
From Ø 9mm to Ø 68mm
Combination ampoules & glass bottles
Up to 24,000 per h
From Ø 9mm to Ø 52mm
Freeze drying
Integrated lines - Freeze Dryers included
ROTA's expanded partnership with Austar complements its portfolio with freeze drying capabilities, including automatic loading and unloading systems and barrier systems. 
Furthermore, ROTA is able to integrate existing or desired machines and components from other manufacturers according to customer requirements.
Core equipment for the production of lyophilized products
Austar freeze dryer, developed in Germany, is widely used in pharmaceutical fields, for antibodies, therapeutic proteins and peptides, vaccines, chemical preparations and highly potent compounds, blood plasma preparations and APIs. for application in laboratories, pilot plants and commercial production. Production capacity ranges from 0.5m² to 40m². ROTA offers customized solutions for toxic products or organic solvent products, according to customers' specific needs. The freeze dryer utilise liquid nitrogen refrigeration.
The automatic loading and unloading system of the freeze dryer can be equipped with oRABS, cRABS or isolator. Together with the filling line, it forms a highly integrated sterile filling and sealing system for lyophilized powder, leading to a versatile range of applications in terms of product, container size and production capacity.
Freeze Drying Laboratory
Equipped with cutting-edge technologies, Austar Freeze Drying Laboratory provides comprehensive services ranging from determination of process critical parameters for freeze drying cycle development, cycle optimization and scale-up, quality analysis of freeze dried product, troubleshooting and training.
By using analytical equipment such as Differential Scanning Calorimetry (DSC), Freeze Drying Microscope (FDM) and Karl Fischer Coulometer, the physicochemical characteristics of the product before and after freeze drying can be determined, givng a deeper understanding of the product and the process, thereby supplying the data for optimizing the freeze drying cycle, increasing production efficiency and improving product quality.
Service
Do you need support?
We are happy to answer any questions you may have.
Just contact us, we look forward to hearing from you!