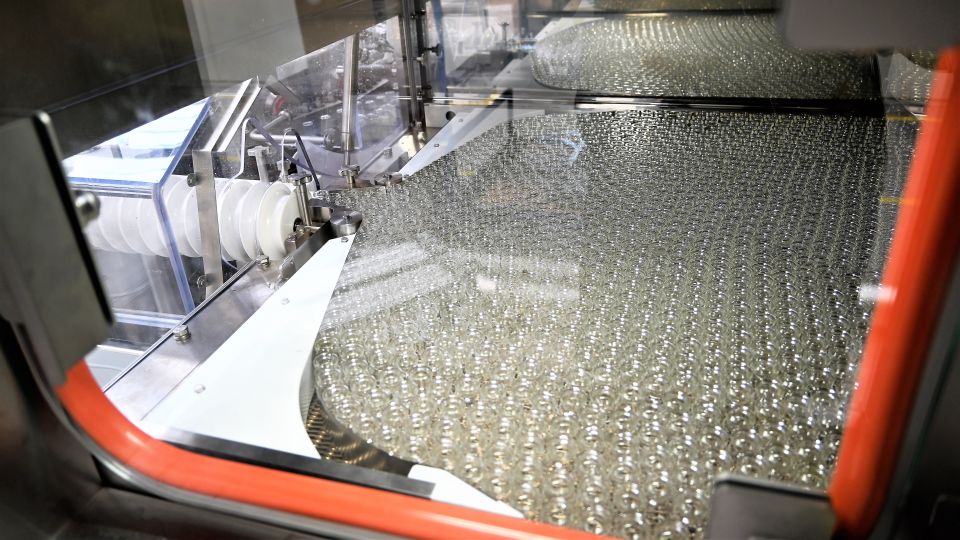 Applications / Sterilizing
Sterilization and depyrogenation tunnel - safety up to 350°C
Sterility of containers and closures is a basic requirement for filling injectable solutions.
The ROTA sterilization and depyrogenation process is based on the hot air principle. Continuous depyrogenation is achieved by hot air sterilization with recirculating air in the respective individually pressure-controlled zones of the tunnel. Corresponding high-performance filters create a class A clean room atmosphere. Modern sensor technology makes it possible to maintain the necessary temperatures of the heated laminar air flow at a constant level.
An important feature of the ROTA sterilization tunnel is the extraction of the required process air only from the clean room. This significantly increases safety and makes pre-filtering of the air unnecessary.
Advantages
Low space requirement
ROTA tunnels with integrated control and electronics are characterized by a small footprint. The optimal isolation of the ROTA tunnel allows the integration of the control cabinets.
Tunnel control, instruments, tunnel technology as well as HEPA filter are accessible from the side. This allows quick access for service and maintenance.
Optimal pressure and air flow
The optimal laminar flow airflow and temperature distribution in the individual zones guarantee absolute sterility even under difficult pressure conditions.
Continuous heating at the infeed and a double cooling zone at the outfeed guarantee gentle transport of the sensitive glass objects.
Up to 350 kg per h
ROTA tunnels are suitable for sterilization and depyrogenation of ampoules, vials and bottles. The availability of numerous tunnel sizes with different capacities allows optimal matching to your application needs.
Combined application with only one machine
Combined processing of ampoules, vials and bottles can be performed in one and the same ROTA tunnel without any changeover or the use of format parts.
Your advantage: Reduced investment for infrastructure, machines, operating equipment and personnel.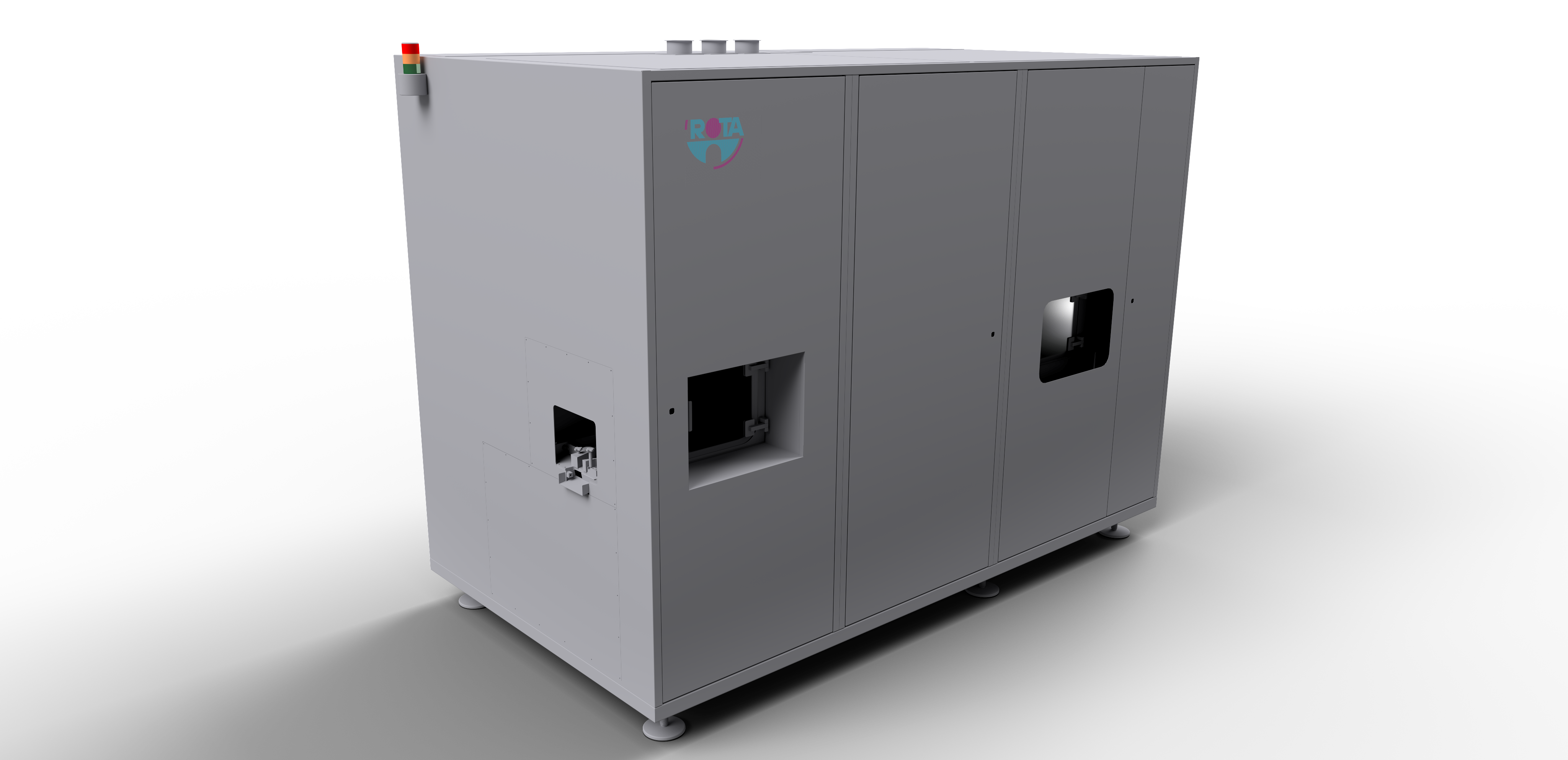 Service
Do you need support?
We are happy to answer any questions you may have.
Just contact us, we look forward to hearing from you!