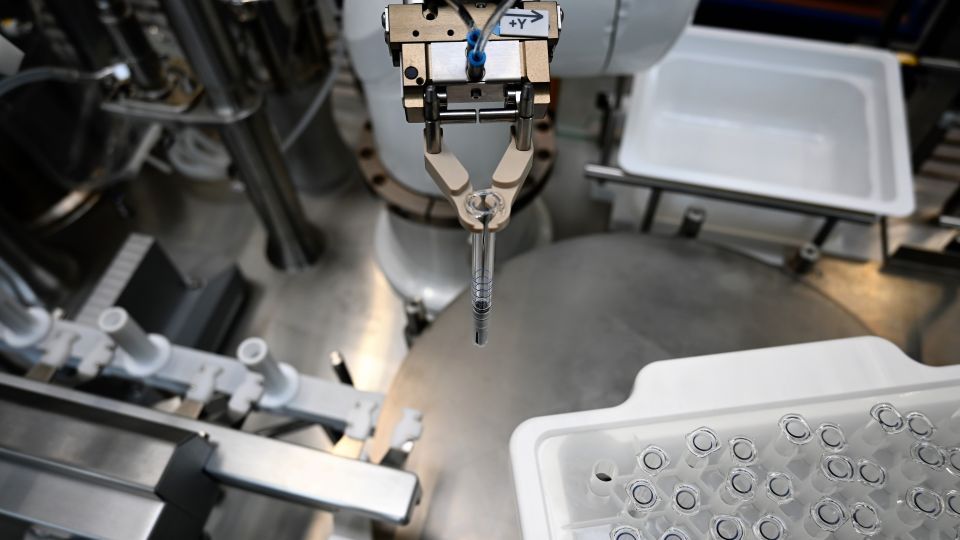 Applications / Small batches
Small batch aseptic filling machine for format flexibility
ROTA xfillR aseptic filling system is the perfect fit for processing the smallest batches in research and development as well as in the production of batches for clinical trials in the pharmaceutical and biotech industry. Filling different containers with just one extremely compact machine means not only time and cost savings, but also an investment in flexibility and thus lasting independence.
Advantages
Processing of a wide variety of objects
The xfillR is the innovative development of a multipurpose machine for processing different objects such as vials, syringes, eye droppers, nasal sprays, cartridges, micro-tubes or Sarstedt® tubes, in nests, trays and in bulk.
To close the objects, the xfillR can handle various types of closures, such as stoppers, droppers, aluminum caps, screw caps, spray pumps, RayDyLyo®, etc.
Gentle transport
The xfillR and its precise individual handling of each object guarantees gentle transport without glass/glass or glass/metal contact. Scratches and particle emissions are thus avoided.
Everything with one compact machine
With the xfillR it is possible to process all cylindrical objects, whether RTU (Ready To Use) in nests or trays, whether free standing or not, in complete batches or just a single object. Filling is accomplished by means of a rotary piston pump or a peristaltic pump. The 100% check of the filling is done with a weighing cell. Finally, plugs, piston plugs or droppers can be inserted and caps placed, crimped, screwed or snapped on.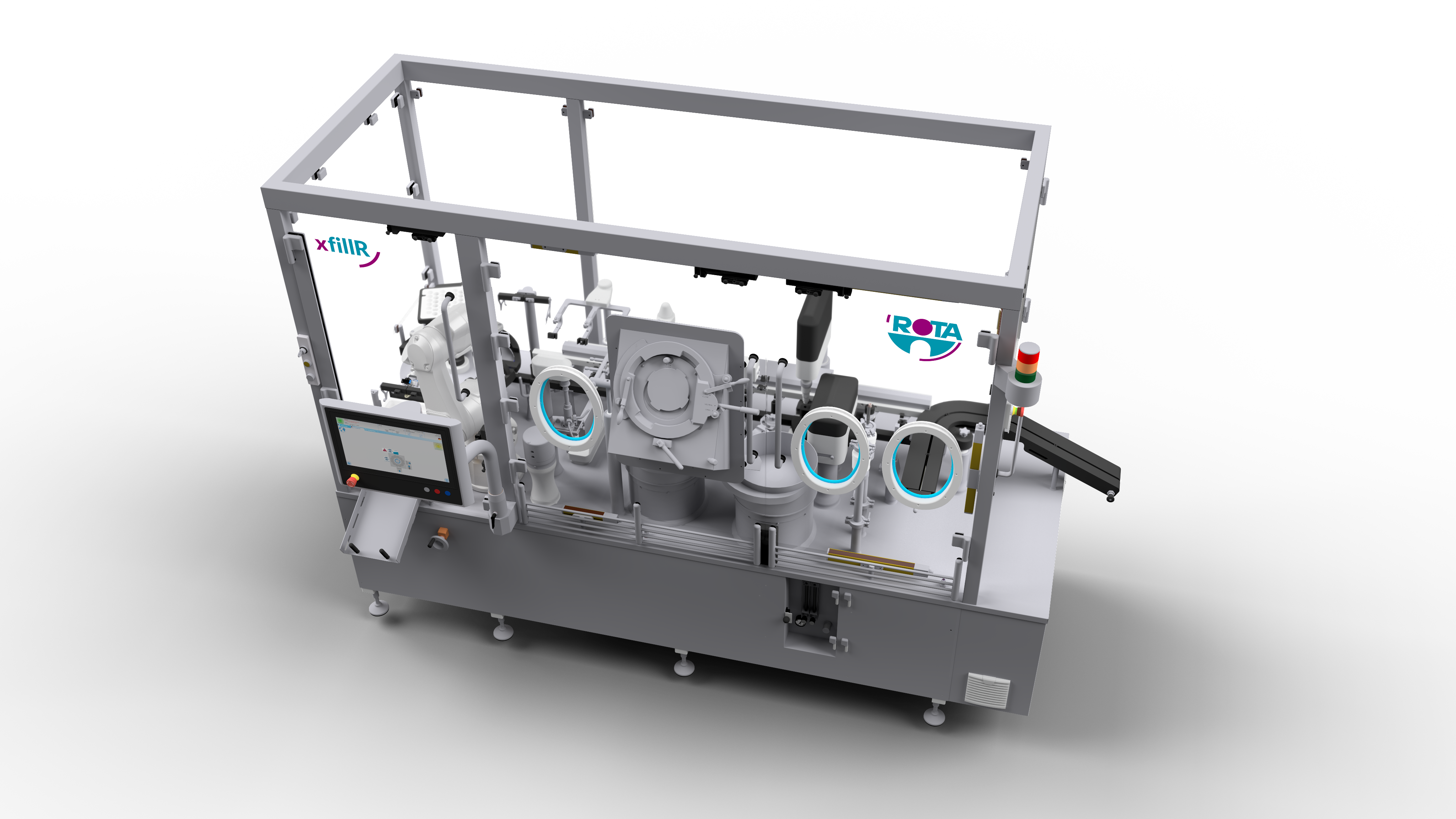 Features
Unique and multi-purpose machine
Highest flexibility - "all in one" solution
Small batch sizes from 1 to 10,000
Capacity up to 1,800 per h
Modular design, expandable at any time
Processing of a wide variety of objects
Versatile closures can be processed
Very compact design, also available as a wall installation
Short changeover time
Easy to operate
High degree of automation due to full servo-drive system
Suitable for RABS & Isolator - from aseptic to high potent application
Popular options
Debagging station for nested objects
Dabagging station with inverting device for vials in trays
100% or statistical weight verification and control
"Zero Reject" System
Filling by peristaltic pump
Recirculation system for suspensions
RTP alpha port
cRABS or isolator
Particle monitoring
Qualification documents
Batch record printer
21CFR Part 11 compliance
Model versions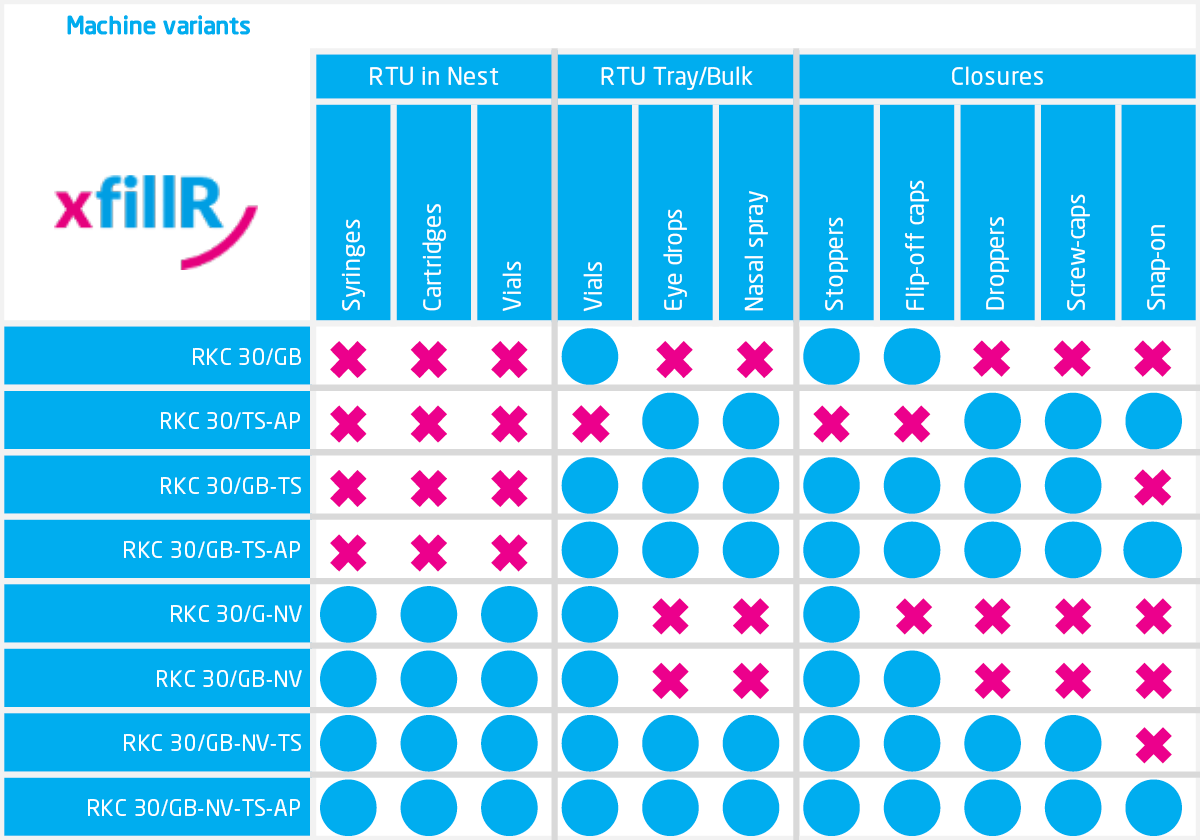 Service
Do you need support?
We are happy to answer any questions you may have.
Just contact us, we look forward to hearing from you!