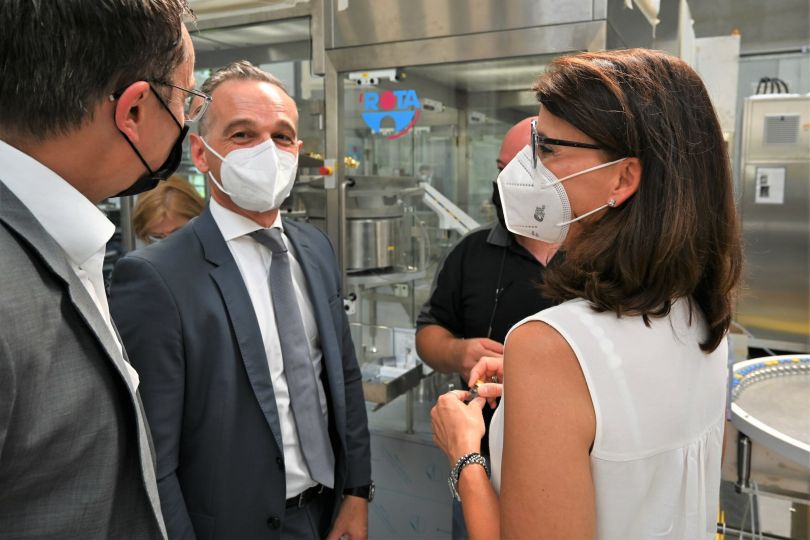 News & Events / Vaccine diplomacy meets innovation
Vaccine diplomacy meets innovation
20. August 2021
Federal Foreign Minister Heiko Maas visited ROTA in Wehr in the southern Black Forest together with his SPD colleague, Parliamentary State Secretary and Member of the Bundestag Rita Schwarzelühr-Sutter in August.
Maas was very interested and visibly impressed during the tour of the assembly hall and the explanation of the manufacturing process of two of ROTA's filling lines.
"I know the importance of medium-sized businesses."
Vaccines will soon be filled on the machine line for vials
ROTA Verpackungstechnik builds customised filling machines and turnkey solutions for the aseptic "packaging" of pharmaceutical liquids for the entire world and is coming into focus in times of the Corona pandemic.
"I know the importance of medium-sized businesses", says Maas.  In the discussions on vaccine diplomacy, it quickly becomes clear how important the support of politics is in order to be able to speed up the international processes.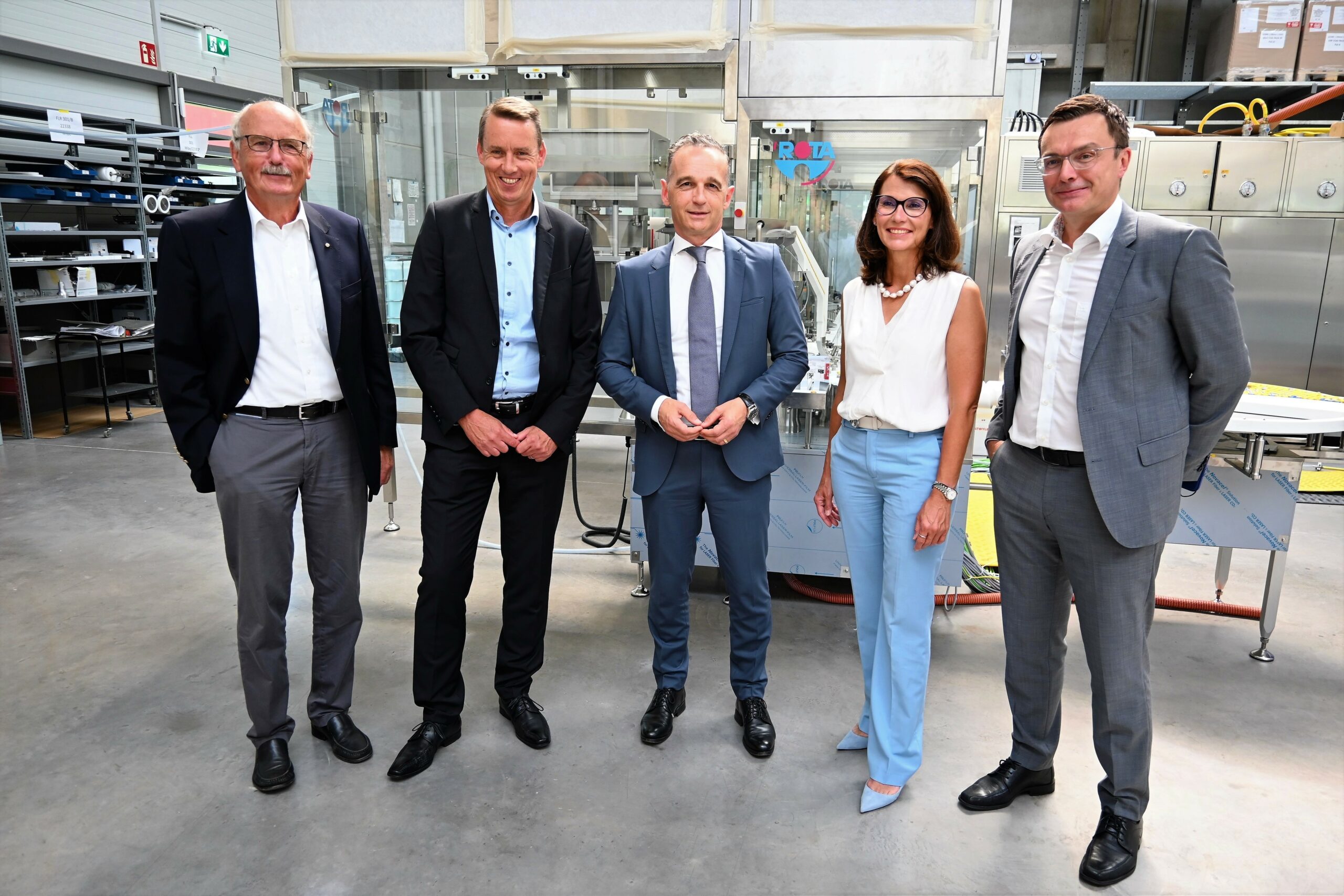 Service
Do you need support?
We are happy to answer any questions you may have.
Just contact us, we look forward to hearing from you!